Reviews of three classical and two contemporary novels closed my
Double Alphabet of Writers
in December 2016. First, I entered
The Hive
by en-Nobel-ed Camilo José Cela to witness people's daily struggles in Madrid of 1943. From Spain I jumped to modern-day Japan where
The Lake
by Yoshimoto Banana disclosed the traumatic past of the narrator's lover. Back to Europe, namely to France and England, I joined the amateur literary scholar from
Flaubert's Parrot
by Julian Barnes in his study of Gustave Flaubert's character. Then I moved on to late nineteenth-century Vienna and marvelled at the inventive account of
The Secret of an Empress
by Countess Zanardi Landi, a woman striving for recognition as concealed daughter of Emperor Francis-Joseph of Austria and his beautiful wife Elisabeth. And finally, I leaped to 1960s Japan to follow the psychological changes of the disfigured narrator of
The Face of Another
by Abe Kōbō.
The Hive
by Camilo José Cela, the 1989 Nobel laureate in Literature from Spain, is Madrid In 1943. Two years after the Civil War people keep being battered by the vicissitudes of life. Staple food is rationed or stretched and the neighbourhood is full of working poor and unemployed although things have been improving under General Franco. People risk to be arrested any time for a wrong word or misdeed, but they relish their dreams of getting out of their misery even more for it. The realistic and vigorous among them take action, while others who don't believe in the future keep dreaming, talking big and scrounging. And their daily struggle for survival makes the apartments, the cafés, the shops, the streets – in other words: the whole city – buzz with life.
read more »
Not before a visit to friends of the scientist-to-be Nakajima who live at
The Lake
by Yoshimoto Banana budding artist Chihiro begins to understand her lover's idiosyncrasies. They have fallen in love despite themselves given that they both moved to the anonymous neighbourhood in Tōkyo unable or unwilling to get truly involved with others. In fact, they would never have met hadn't they been standing at their windows facing each other every so often at the same time. It took them long to poke out of their shells and to start a relationship, but they kept some of their reserve. While Chihiro has to deal with her mother's death, Nakajima is haunted by the ghosts of a traumatic past that he reveals only gradually in disjointed bits and pieces…
Read more »
In
Flaubert's Parrot
by Julian Barnes a man in his sixties, a retired English general practitioner, widower, father, and amateur expert on Gustave Flaubert, sets out to find the stuffed bird that served the influential nineteenth-century writer from France as model for Loulou in his short story titled
A Simple Heart
. The search turns out to be a literary paper-chase in pursuit not just of the one parrot borrowed from the museum of Rouen at the time, but of an author who was firmly convinced that he as a person was of no importance in relation to his completed work. And while the narrator little by little approaches the man Gustave Flaubert through his biography and his writings, he needs to come to terms with his own self and with his own past.
Read more »
In the guise of a true memoir,
The Secret of an Empress
by Countess Zanardi Landi tells the childhood and youth of a first-person narrator declaring to be a natural daughter of Emperor Francis Joseph I and his wife Sisi. According to her, the Empress carefully concealed pregnancy and birth wishing to raise at least her last child away from the Viennese court with its suffocating etiquette and intrigues. Thus, the narrator grew up in the bourgeois society of late nineteenth-century Vienna conscious of her high rank and adoring her mostly absent, but loving and caring imperial mother. An Italian anarchist assassinated Empress Elisabeth of Austria in Geneva shortly before she meant to reveal their secret to the world and to introduce her into the Habsburg-Lorraine family…
Read more »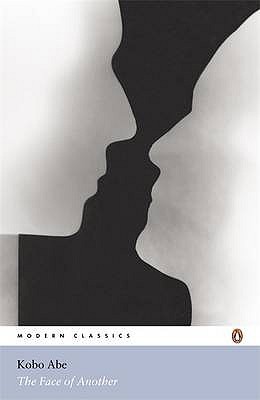 A laboratory accident stands at the beginning of
The Face of Another
by Abe Kōbō. It left the narrator with a disfigured face and in addition, estranged him from the world. Repulsive as he feels he believes that even to his wife he must be a stranger and that she no longer wants to have anything to do with him. He realises that without a face he is incapable of non-verbal communication and he is doomed to be sucked into the anonymity that surrounds him. The situation makes him plunge into philosophical reflections on the importance of the face in human relations and for identity. And because he can't bear going on without a face, he decides to create a true-to-life mask and to shape a new character matching it. Then the mask takes over…
Read more »