Among my four reviewed books of three years ago there were three focusing on the lives of women. The 2008 historical novel
The Enchantress of Florence
by Salman Rushdie revolves around a sixteenth-century Indian princess whose good looks and charms made her the companion of powerful men and brought her from her native India via Florence to the Americas. Much less glamorous than hers is the life of the protagonist's mother in the forgotten Austrian classic
The Red House
by Else Jerusalem because the renowned beauty is a prostitute in Vienna before 1900. In contrast,
The Blue Flowers
by Raymond Queneau is an experimental novel pacing through French history from the thirteenth century through the 1960s in a dream-like plot. In
The Rose Petal Beach
by Dorothy Koomson the seemingly perfect life of a woman turns into a nightmare after her husband's arrest for attempted rape in Brighton of today.
Set mainly in Florence, Italy, and at the royal court of Akbar the Great in wondrous Fatehpur Sikri near Agra, India, during the sixteenth century,
The Enchantress of Florence
by Salman Rushdie tells the story of an Indian princess who was the mother of the yellow-haired young narrator born in Southern America. According to legend, she was so beautiful that she charmed everybody including the Persian shah who liberated her after having been held hostage. To her family's dismay, she preferred to become the shah's mistress to returning home. Later she followed another powerful man to Stamboul, but she passed her glory days in Florence where her beauty made her the darling of people. After a while, however, rumours about her being a witch began to spread…
Read more »
Although a bestselling novel in 1908 and recently reissued in the German original by a small Austrian publishing house,
The Red House
by Else Jerusalem remains rather forgotten like its author. Surrounding a girl who grows up among prostitutes because her mother is one and who stays on in the house as a servant when it becomes a regular brothel, the classic offers a superb fictional milieu study of the world of prostitution in Vienna before 1900. A while after her mother fulfilled her almost inevitable fate dying a miserable and lonely death in hospital, the brothel's Madame initiates the girl in the oldest trade of the world because she has reached the suitable age, i.e. she turned fifteen years old. But apart from being intelligent and ambitious the girl has a caring soul...
Read more »
The experimental novel
The Blue Flowers
by Raymond Queneau toys with reality and dream in a humorous way that not only bridges but mixes, even merges present and past. In fact, the plot is a somewhat surrealistic tour de force of two protagonists through French history with the reality of one being the dream of the other. The novel's red thread are the forget-me-nots from the title that pave the way of the Duke of Auge, the noble – historical – protagonist, when he starts his travel across France and time in 1264 until he ends it after four 175-year leaps on the barge of Cidrolin, the common – present day – protagonist in Paris of 1964. They take part in the most crucial events of seven hundred years. They see the coming and going of people with their own languages.
Read more »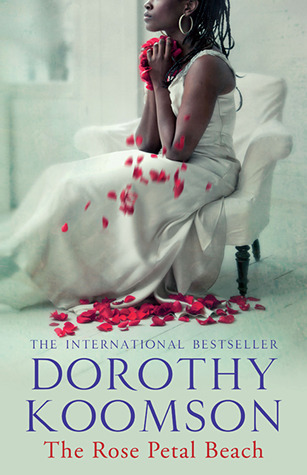 The protagonist of
The Rose Petal Beach
by Dorothy Koomson is shocked, when one day the police knocks at the door and arrests her husband before her very eyes. She is even more shocked, when she finds out that one of her best friends accused him of attempted rape. Thinking it over, she realises that already for a while she has been living the illusion of a happy marriage to protect herself and her children. There were signs that her husband was no longer the good man whom she married, but she preferred to overlook them. Faced with reality she begins to doubt herself, especially her choices, and she finds herself caught in a whole maze of secrets and lies. And then, the brutal murder of the friend who denounced her husband makes things even more mysterious…
Read more »