The reviews of three classics and two contemporary works rang in 2016. On New Year's Day I presented the classical Italian satire
The Man Who Searched for Love
by Pitigrilli surrounding a judge who gives up his job and becomes a clown. After this I set out to fill A Double Alphabet of Writers for
Read 52 Books in 52 Weeks
. The 1988 Canadian novel
Cat's Eye
by Margaret Atwood about a renowned painter whose visit to the city where she grew up evokes unpleasant childhood memories started the female alphabet followed by
The Diary of a Lost Girl
by Margarete Böhme, a forgotten German classic that tells the story of an unmarried teenager of the
fin-de-siècle
who gets pregnant. For the retrograde male alphabet I reviewed
Softcore
by Tirdad Zolghadr, a novel from 2007 set in Tehran, and the Japanese historical fiction classic
The Heiké Story
by Yoshikawa Eiji.
As a judge in Paris of the late 1920s the protagonist of
The Man Who Searched for Love
by Pitigrilli has already seen a lot although he's only in his mid-thirties. Little wonder that he always expects the worst of his fellow human beings. Even worse, it annoys him increasingly that the law and justice are quite different things. When his associate judges vote against him in a trial so he has to sentence a woman whom he believes not guilty, he loses his temper and readily resigns from his post. He devotes himself to philosophy studies and falls in love with a mysterious fellow-student during lectures at Sorbonne University. As it turns out, she is a circus-rider and he joins her in the circus rink as a clown, when the opportunity presents itself…
Read more »
- - - - -
The story of
Cat's Eye
by Margaret Atwood surrounds renowned painter Elaine Risley. Some twenty years have past since she left Toronto, Canada, but now she reluctantly returned for a retrospective exhibition of her work in an important gallery. She can't help it that the city evokes in her memories of childhood and youth during the years after World War II, many of them related to her "best friend" Cordelia in one way or another. In primary school the girl bullied her so mercilessly that she suffered from different ailments for it and even began to hurt herself. Only when Elaine almost froze to death in a ravine one winter, Cordelia lost power over her. Although she almost forgot those difficult years, she realised that they had a lasting impact on her life... and on her painting.
Read more »
- - - - -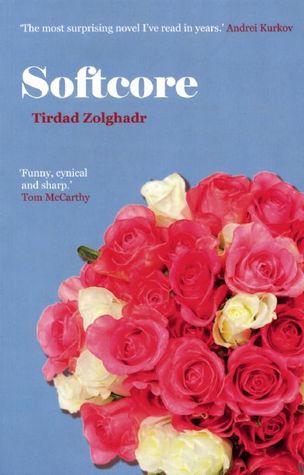 Because he appreciates the change of scene offered to him, the first-person narrator of
Softcore
by Tirdad Zolghadr moves to Tehran, Iran, to open a place of modern art in the country of his ancestors where the thirty-year-old has never lived before. There are only eight weeks left until the planned great opening in his ancient grand-aunt's once posh restaurant and cocktail bar in the centre, but he is a young man who isn't particularly given to taking life too seriously and so he drifts through his days mixing with the distinguished guests at the country estate his great-aunt or partying with his artist friends. Of course, it doesn't take long and his carefree behaviour gets him into trouble with the Iranian police as well as with his friends abroad supporting the art project...
Read more »
- - - - -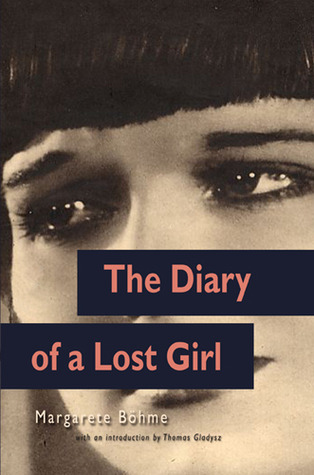 Although a best-seller in 1905 and translated into several languages at the time,
The Diary of a Lost Girl
by Margarete Böhme has fallen deep into oblivion since. The novel recounts the tragic life of a bourgeois girl from a small town in Northern Germany who was seduced by her father's business assistant and got pregnant. Since she refuses to marry the man, her father sends her away to avoid a scandal. In Hamburg she gives birth to a girl who is taken from her right away, but instead of being allowed back home her father gives her into the care of a cruelly severe pastor and his wife. Unable to bear the treatment any longer and missing her daughter, the girl runs off to Hamburg and before long slips into prostitution for her mere living…
Read more »
- - - - -
The Heiké Story
by Yoshikawa Eiji is a modern retelling of the "Tale of the Heiké", an ancient Japanese epic of war and peace with sentimental sidesteps based on true events as well as real persons from the twelfth century. The story centres on Heita Kiyomori who was born into a poor warrior family from the outskirts of the capital Kyōtō. Only when he finds out that he is rumoured to be the natural son of ex-Emperor Shirakawa or of a priest of Gion and his querulous mother leaves the house, the family finds peace and its fate turns. Kiyamori joins the Imperial Guards and thanks to making good choices and the right friends, he gains wealth, renown and influence over the years, but opposing clans just wait for the right moment to strike against him and the Heiké…
Read more »